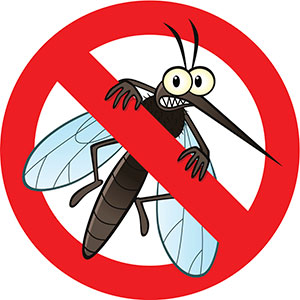 If you have a yard, chances are you have mosquitos. Not only can mosquitos be pesky, but they can also be downright dangerous and may carry diseases like West Nile virus, dengue fever, Zika and more. The good news is that you don't have to live with mosquitos in your backyard. If you want to reclaim your outdoor living space from mosquitos, barrier sprays are a safe and effective way to kill mosquitos.
If you are looking for an effective way to kill mosquitos, here are some reasons to consider a professionally applied barrier spray method:
Fast acting: With the right methods, you will notice a difference in the mosquito population right away. Treating larval areas will reduce the next generation of mosquitos as well.
Last for weeks: One application of a barrier spray can continue keeping mosquitos out of your yard for around 3 weeks.
Safe for pets and children: Pets and children will need to avoid the area during spraying and for about 30 minutes after spraying is completed. After that, your yard is safe for playing and fun.
Prevent other unwanted guests: Barrier sprays are effective against other pests as well, including fleas and ticks.
Mosquito populations can vary, and the weather is also a factor that affects how long your barrier spray is effective. Your lawn professional can help you develop a long-term plan to kill mosquitos at your property. Barrier sprays are effective for a variety of applications, including residential and commercial properties. Get rid of the mosquitos that are bugging you once and for all with a safe and effective barrier spray.