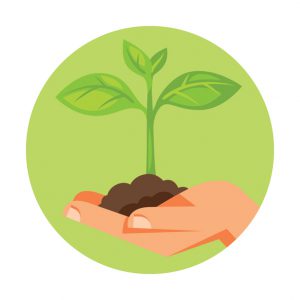 When you are trying to achieve your best lawn, you know that there are lots of factors that can determine the steps you should take throughout the year. Should you add lime, overseed at a certain time, aerate, or add fertilizer? With soil sampling, a lot of the guesswork can be taken out of turf management and determine which steps you should take to achieve your goal of a healthy, lush lawn. Here are a few benefits to soil sampling:
pH Balance – Knowing how acidic your soil is can make a big difference as you try to navigate improvement to the look and feel of your lawn. This may tell you which types of grass and plants will succeed in your soil type, so you don't waste time, money or energy trying to grow turf that isn't equipped for a more acidic or alkaline environment.
Nutrients – Another benefit of soil sampling is knowing the nutrient content of your soil. Whether you have deficiencies or an overabundance of certain types of nutrients, you may better be able to select the fertilizer that will encourage growth, minimize weeds, and ensure you have a great-looking lawn all year long.
Recommendations – Additionally, if you are uncertain what to do with the results of your soil sampling, you can always ask a professional for recommendations on the best ways to achieve your goals for your turf. A professional will know more about soil types, fertilizers, and best times of the year for maintenance to help you achieve results.
At Carolina Turf and Mosquito, we are your turf specialists, and we'll be happy to assist you if you have questions about soil sampling and other ways you can work towards achieving your best outdoor living areas. Contact us today for more information or to schedule services. We look forward to working with you!