When it comes to turf management at your home or business, it can often be difficult to know when the best time will be to complete steps to ensure a healthy lawn all year long. While it may seem that your lawn is dormant during winter, in reality, it can still be subject to damage, and there are things you can do to keep it green while protecting and preventing your turf from taking a downturn. Here are a few simple recommendations for steps to take during the winter months that will give you a vibrant lawn when the weather begins to warm up again.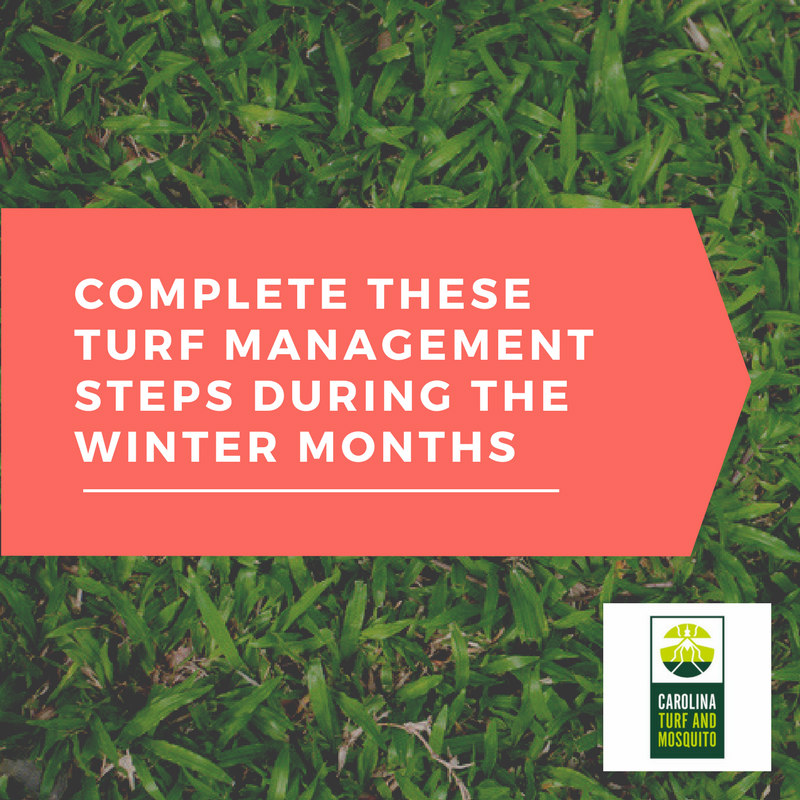 Fertilization – Tired of your grass fading yellow in January?  We have the solution to keep your lawn screaming green and thriving.
Overseeding – If you have thin patches of turf or you have bare spots in your lawn, overseeding can be completed during the winter months to provide your lawn with some additional opportunities for growth. It is important that your seed has access to the soil with ample opportunities for germination.
Liming – Liming can be a good step if your soil is too acidic to maintain healthy turf. Best applied during late winter, lime will primarily have the best results during wetter seasons or during the freezing and thawing of the winter when the limestone will be more easily transferred into the soil.
Diagnosis – Lastly, turf management is often best achieved when you have a professional who can diagnose diseases and other turf problems. Only then will you know exactly what you need to do to resolve issues and enjoy a healthier lawn.
At Carolina Turf and Mosquito, we are ready to assist you when you have questions about turf management at your home or business or you would like professional assistance in achieving the lawn you have been hoping for. Contact us today to learn more about our services and how we can help you achieve your best lawn.