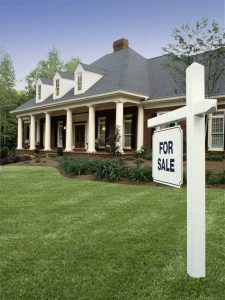 When you meet with your real estate professional to discuss how to market your home in anticipation for listing it for sale, they will provide you with staging tips and go over those things that can boost the curb appeal of your home. The reason they discuss curb appeal is that buyers usually drive by dozens of homes they are considering to determine which they want to make an appointment to see. They are looking at the neighborhood and the exterior condition of the home and the property. It isn't just the home they see, however, so you should consider lawn care services that will further elevate curb appeal for your home.
A beautiful lawn tells potential buyers that you are involved in maintaining your home properly. This is important because it gives them confidence you have maintained other important aspects, such as the roof, HVAC system, plumbing, and electrical system. A less desirable lawn may turn away someone who doesn't want to spend the first few weeks in a new home dealing with weeds and other lawn problems.
The types of lawn care services that can make a stunning transformation include fertilization, weed control, aeration, reseeding, and dealing with any lawn problems that exist. Here at Carolina Turf and Mosquito, we'll assess your lawn to let you know which lawn care services are needed to give your property the best curb appeal possible. We can take a soil sampling to learn if your soil has any nutrient deficiencies and then properly address them, so you can get the lush lawn that will get you the most interest in your home. Call today to learn more.