If you are looking at your landscape and wondering if your turf is going to look as good as it should this spring, then it may also have crossed your mind as to whether there are things you can do during the winter to give your lawn a leg-up. Luckily, there are things you can do for your lawn all year long that will improve its health and appearance, and that includes the winter months. Here are three easy steps you can take this winter to more easily avoid lawn problems in the spring: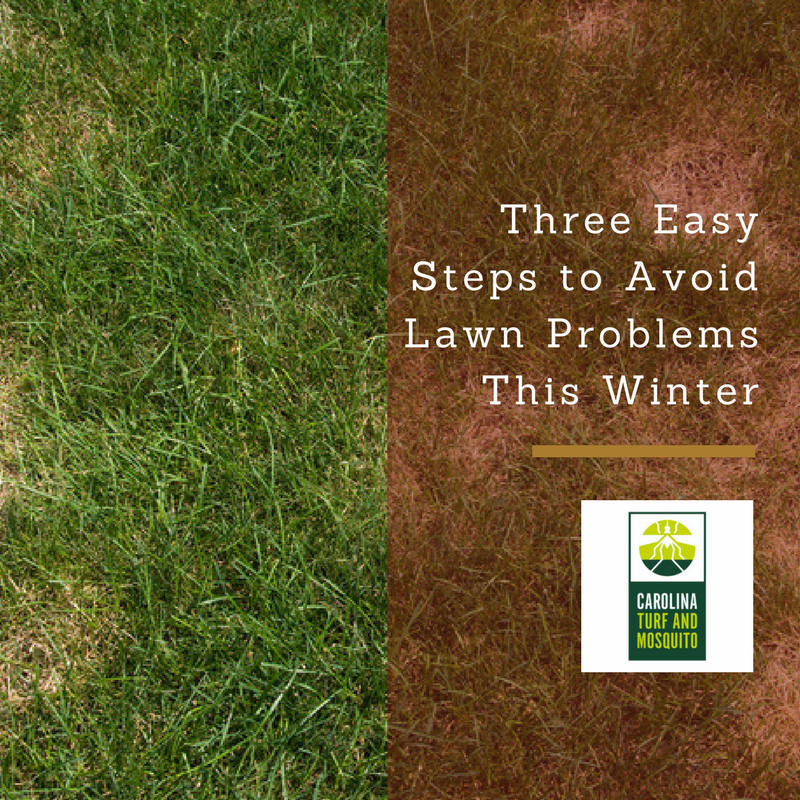 1.   Herbicide – If you notice weeds poking their heads out of your turf, take the time to apply your herbicide as a proactive measure. Weeds don't stop growing just because it's cold outside, and that means you can still take measures for weed prevention to keep those pesky weeds at bay.
2.   Crabgrass Control – Crabgrass can easily be a thorn in any property owner's side, so knowing that you can take active measures to prevent this lawn problem, even in winter, may be a welcome thought. Once your soil temperatures are above 50 degrees for several days in a row (about a week), it's safe to apply that pre-emergent crabgrass treatment you have at-the-ready.
3.   Keep Off! – One of the most important things you can do to avoid lawn problems in the spring is to keep off the grass in the winter. Walking and driving over frozen grass can cause a lot of damage that you may not see the effects of until after everything thaws. This simple step may help you reap great rewards.
Of course, you can always rely on us at Carolina Turf and Mosquito for assistance managing lawn problems and maintaining your best lawn all year long. Contact us today if you have questions about best practices or need a resolution for a stubborn lawn problem. We'll be happy to assist you!