Some people try to just live with their mosquitos, but they can be more than a nuisance. Not only can they spread human diseases like West Nile virus, dengue hemorrhagic fever, Zika virus, malaria, Chikungunya and yellow fever, but they can also spread problems like heartworm between pets like cats and dogs. Other animals can be affected as well. Mosquitos have been linked to cases of encephalitis, new allergies and many other problems.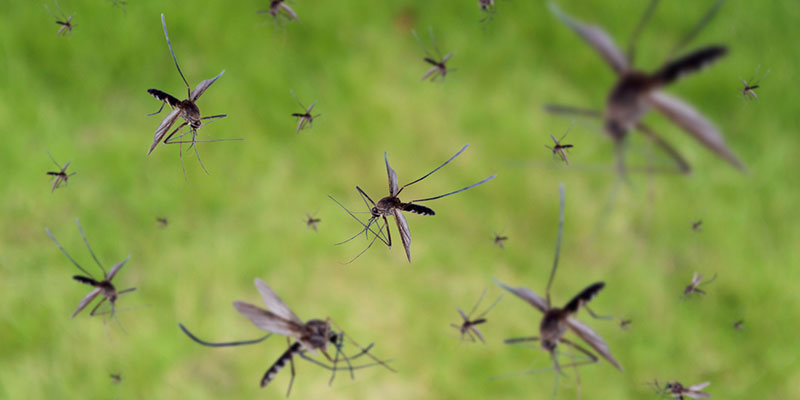 If you want to protect your yard, your loved ones and your community, mosquito removal is a key effort to consider. Mosquitos feed on blood, which leaves itchy bites behind. Swarms of mosquitos can make outdoor living spaces unusable, especially when they are abundant. Large numbers of mosquitos can create challenges for resort towns and tourist destinations as well, reducing potential revenue streams and creating economic losses.
The great news is that mosquito removal methods have been developed that are safe and effective, even around vulnerable populations like children and pets. There are EPA-approved barrier sprays that are invisible and odorless. These can be applied every few weeks to grass, bushes, trees and mulch where mosquitos like to hide. Once applied, the area is very shortly safe for children and pets again. These sprays are also effective against other pets like ticks and fleas. Mosquito removal strategies will depend on the type of property that is being treated, but effective strategies can be used in recreational or industrial developments as well as commercial and residential applications.