Be the envy of your Charlotte neighborhood when lawn aeration turns your lawn into a showcase.
If you were to put a plastic bag over a section of your lawn, you know that the grass underneath would die. Grass needs sunlight and water to grow. Unfortunately, it can also become unhealthy if it manages to suffocate itself, leading to soil compaction, weak roots, and rainwater puddling. The way to avoid this condition is with regular lawn aeration. Aeration puts your soil in the perfect ratio of solids, water, and air for maintaining a healthy lawn.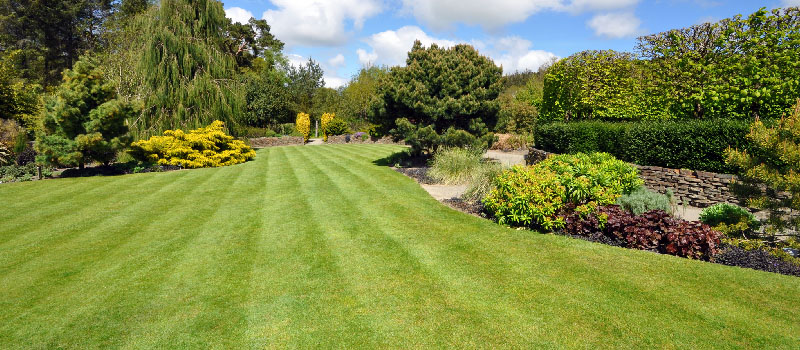 At Carolina Turf and Mosquito, we provide quality lawn aeration that will improve the health and appearance of your lawn. When the grass can properly breathe, you'll notice it become lusher in color and feel better underfoot. The exchange between air and soil is improved, and water can get to the soil instead of sit on top of the grass. Healthy lawns are less prone to insects, as well.
When Should I Have Lawn Aeration Done?
Having your lawn aerated is a great way to produce extra growth and create an overall lush and healthy lawn while also improving the quality and root structure underneath your grass. One of the key components to lawn aeration is knowing when and how often to have this task done. Here are a few things to keep in mind when it comes to lawn aeration.
The timing matters. When it comes to the aeration of your lawn, it matters when you do it! You don't want to aerate your lawn when it is particularly hot and dry outside, so people usually opt for the spring or fall seasons for aeration.
Your type of grass dictates the timing. When you have grasses that thrive in cooler weather (bluegrass, ryegrass, fescue), then you can and should aerate as soon in the spring or as late as possible in the fall for the best results. However, your warmer-weather grasses (Bermudagrass, buffalo grass) would much prefer the early fall to late spring for their turn at aeration when the weather is warmer.
Your actions after aeration are also important. If your lawn is looking a little sparse, after lawn aeration is a great time to spread seeding. Whether you seed or not, you should always plan on a heavy watering day after aeration takes place. Applying fertilizer at this time is also beneficial to your lawn.
Here at Carolina Turf and Mosquito, we know that not everyone knows the species of their grass. We would be happy to come take a look and let you know the best timing for your lawn aeration– just give us a call today!
Lawn aeration is one of the services we provide so you can have the lawn you desire. We can also take care of fertilizing and weed control for you. The combination of these three services can give you an amazing lawn that will be the envy of your Charlotte, North Carolina neighborhood. Our 20 years of experience mean we can give you sound advice and solutions for your home or your business property.
If you like the idea of a beautiful lawn that your children can run through barefoot, give us a call. We'll work with you to set up a plan that gives you the results you desire. We never require contracts, so you are free to continue or discontinue any service at any time. We're confident that when you see the results, you'll be glad you gave us a call.
---
At Carolina Turf and Mosquito, we offer lawn aeration services in Charlotte, Waxhaw, Weddington, Matthews, Pineville, Fort Mill, Rock Hill, Gastonia, Mint Hill, and Pineville, North Carolina.