Do you have lawn problems in Charlotte that won't go away? Call us for soil samples to get to the root of the problem fast.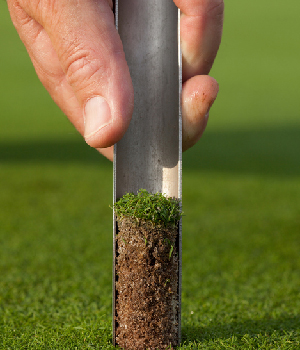 If you have been trying to solve your lawn problems in Charlotte, North Carolina on your own, but it just isn't working, give us a call at Carolina Turf and Mosquito. We specialize in taking soil samples to diagnose lawn problems. Soil samples can tell us a lot about the health of your lawn. Here are some of the things we can find out from taking soil samples:
What is the nutrient makeup of your soil? Your grass may have nutrient deficiencies, but it may also have too much of certain nutrients. This imbalance can be brought back into balance by choosing the correct fertilizers and supplements.
What is the pH balance of your soil? Different types of plants grow better in acidic soil or alkaline soil. Knowing the pH balance of different parts of your lawn can help us recommend plants that will grow better in your soil. Fertilizers and supplements can also change the pH balance over time.
Soil samples keep you from having to guess about what your lawn needs. It allows us to make recommendations about how to maintain your lawn over time to improve the thickness and health of your grass. We have over 20 years of experience caring for lawn, so you can rest assured that we will do our best to improve your lawn.
We prioritize customer satisfaction, which is why we do not require binding contracts. We also offer green alternatives for some of our services. Our mission is to provide our clients with sound advice and the best possible solutions for their needs, while maintaining superior quality and customer service. Give us a call for soil samples of your lawn or other lawn care services today.
---
At Carolina Turf and Mosquito, we can take soil samples on properties in Charlotte, Waxhaw, Weddington, Matthews, Pineville, Fort Mill, Rock Hill, Gastonia, Mint Hill, and Pineville, North Carolina.