Reduce standing water and other lawn issues at your home in Waxhaw with our lawn aeration services.
Here at Carolina Turf and Mosquito, we offer many types of lawn care services to customers in Waxhaw, North Carolina and the surrounding area. One of our most important and often-overlooked offerings is our lawn aeration services. Lawn aeration can be time-consuming for homeowners because they don't have the manpower or special equipment needed to do this job efficiently on their own. Some homeowners also don't realize the many benefits lawn aeration services can have on the health of their lawn.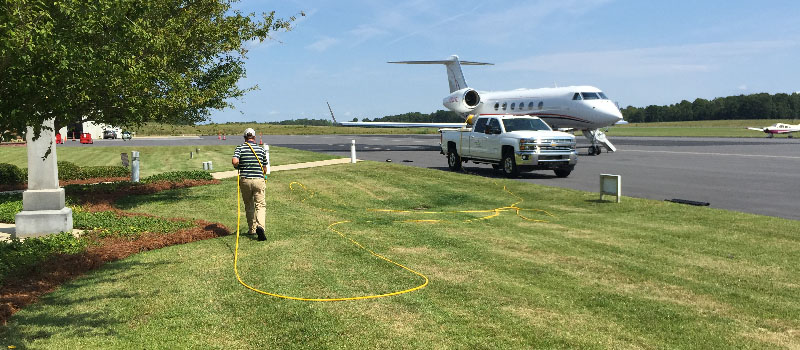 Here are a few of the advantages:
Fewer puddles in your yard
Less runoff, even during heavy rains
Soil is less compacted, which allows more water to soak into the ground and drain away
Grass grows a stronger root system, which helps it take in more water and stay healthier and grow more thickly
Fewer weeds
Fewer pesky insects (like mosquitos that breed in standing water)
Without our lawn aeration services, you may notice that your grass just doesn't thrive. It is basically suffocating and starving. The weaker root system can't take in nutrients, which makes the grass even weaker. Break the cycle with lawn aeration services. We can even set up a regular service with no binding contract so you only receive services when you need them.
Here at Carolina Turf and Mosquito, our services go beyond lawn aeration. We also provide fertilization, mosquito management, fire ant management, fungus management, soil sampling to diagnose difficult lawn problems, and more. We are here to help you have a beautiful lawn, so don't wait another day. Give us a call.
---
At Carolina Turf and Mosquito, we offer lawn aeration services in Waxhaw, Charlotte, Weddington, Matthews, Pineville, Fort Mill, Rock Hill, Gastonia, Mint Hill, and Pineville, North Carolina.
Similar Services We Offer: