Our lawn care measures can help you get the lush lawn you're looking for.
Taking care of a lawn requires more than just regular watering. In order to get the even, lush green lawn that most of consider to be idyllic, you often will need a bit of professional help. Here at Carolina Turf and Mosquito, we want to help you keep your lawn green, healthy and pest-free with our lawn care services for your commercial or residential property in the Weddington, North Carolina area.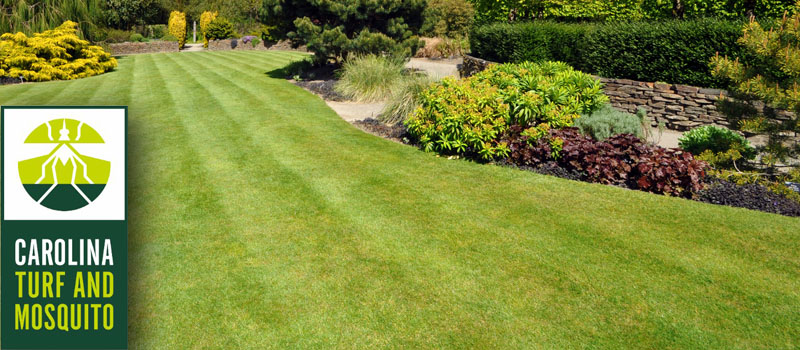 If you have been struggling to keep your lawn free of common issues like pests, mosquitos, dry patches or dead spots, we have lawn care solutions that will work for every type of lawn. Our experience allows us to look at your lawn and quickly arrive at a conclusion as to what is plaguing your yard. We then can get to work on helping you get rid of issues and get the healthy lawn you are looking for.
We offer a variety of lawn care services in order to best serve you. We are able to take care of pests with carefully selected pesticides, fungicides for excessive fungal growth, and even weeds! Because many of these things occur at the same time, we can address each problem individually, as well as address the problem as a whole to ensure you get the best results.
If you are tired of spending your weekend pulling weeds, only to find more return or struggling to seed dry spots, then give our team here at Carolina Turf and Mosquito a call for assistance with your lawn care. We look forward to helping you!
---
At Carolina Turf and Mosquito, we offer lawn care services in Charlotte, Waxhaw, Weddington, Matthews, Pineville, Fort Mill, Rock Hill, Gastonia, Mint Hill, and Pineville, North Carolina.